Do you have a such issue?
Want to relocate the equipment...
Want to scrap the equipment...
In-house manpower is insufficient...
Want to keep it within the budget...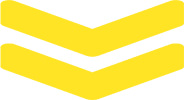 Want to keep it within the budget.
Relocation in-house
When relocating equipment due to layout changes, no matter how short the distance, it must be properly deinstalled and installed.In addition, sometimes you will be forced to move neiboughfood equipmeent to make move out path.
In order to implement low-cost and short-term construction, we will work with the customer's contractor to meet the demand.
Relocation to other site
Relocating equipment for reuse within the company also entails logistics between factories. We provide total logistics support, not only in Japan but also overseas.
We have a number of experience with relocting equipment.
Decontamination and facility disconnect
Basically, this work is done by the customer. But if there is a request, we can also undertake it, so please contact us.
Disposal
It may be able to add value to items that are subject to disposal. Please feel free to contact us.
Flow of Relocation & Removal
STEP01

Request

Please use the relocation/removal request form to request the type of work, location, scale, etc. We will contact you shortly.

STEP02

On-site inspection/Estimate

We will visit the site and confirm the details of the work. We will then provide a rough estimate.

STEP03

Offer

If you are satisfied with the estimate, we visit the site again for details inspection and arrange the schedule for the work. Workers will be secured at this point.

STEP04

Order

Once we have received your official order, we will begin work.
CONTACT US
Office phone number

03-6423-0130

【Operating hours】 9:00~17:30
*Excluding Saturdays, Sundays, holidays, year-end and New Year holidays, and company holidays.

Form website

Contact form